Euroswitch Square FSQ Series

Euroswitch
Square FSQ Series
The Euroswitch FSQ series range of non-contact proximity/limit switches provides an alternative to our cylindrical FS series primarily for applications where a greater sensing range is required. Highly rugged, the FSQ is suitable for accommodating misalignment between non-precision components such as doors, hatches and platforms etc. They also provide an increased switching current capacity <10A for applications that require direct control of pumps, fans and other machinery in response to a switch change of state.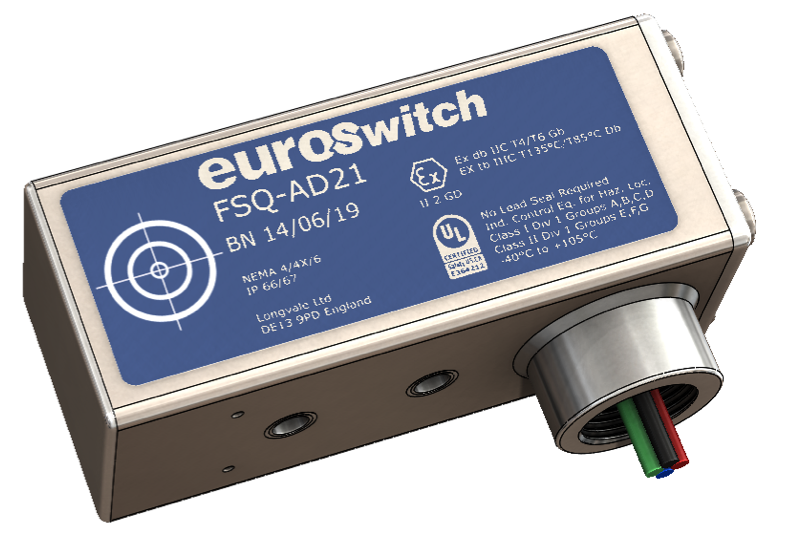 Key Features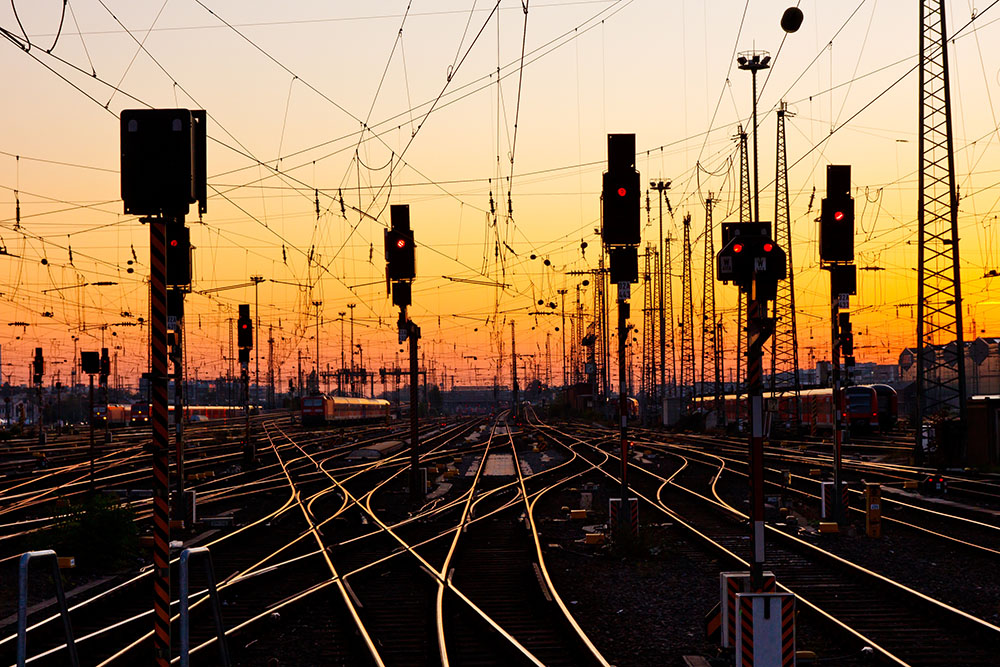 High switching current capacity up to 10A
Extended sensing range with ferrous and magnetic targets <100mm/4"
Multi-Voltage capability in one package.
Volt free, dry contacts (no power consumption).
SPDT/SPCO or DPDT/DPCO or DMDB Contact forms
Immune to EMC and RFI.
Certified Globally for Hazardous Area use
Explosion Proof / Flameproof
ATEX/IECEx Ex d/Ex db IIC/IIIC Zone 1 and 21
ATEX IECEx Intrinsically Safe Ex ia Zone 0
UL/CSA Class I & II Division 1 Groups A-G UL/CSA Class I & II Div 2 Non-Incendive
Rectangular Series with a Variety of Connection Options
Subsea versions with wet/dry mate connectors
Wireable version utilising highly commended technology from our cylindrical series models
Integral cable options to suit high/low-temperature applications
Micro change and Mini Change quick disconnects
GOTM Switch Alternative/ Equivalents to
10 Series e.g. 11-11110-00, 11-12110-00 and 11-3221-00
20 Series e.g. 21-11110-00 and 21-11510-00
80 Series e.g. 81-20524-A2 , 81-20516-A4, and 81-20528-A2
GO is a registered trademark of General Equipment and Manufacturing Company, Inc. d/b/a TopWorx. TopWorx is not associated or affiliated with Longvale Ltd in any way, nor has TopWorx Controls sponsored, approved, or otherwise reviewed any products made or sold by Longvale Ltd.