Level Sensors

The Euroswitch LS range of level switches and level indicators are available for reliable indication in general industrial applications and are approved for use in ATEX, IECEx, UL/CSA, TRCU and INMETRO hazardous zones.
LS-A Series – Horizontal Mount

Benefiting from a 316 stainless steel construction and compact dimensions, the LS-A range of horizontal mount level switches are available with a wide range of float designs to meet most media, and with threaded or flange mounted options, the switches can be used to monitor and respond to high/low tank level in a wide range of industrial applications.
The WLR version benefits from our unique integral wireable connection head allowing the user to terminate directly at the switch, thereby negating the need for an additional junction box and associated mounting kit.
Typical applications include:
Pump/valve control for maintaining tank level
Level alarm in boiler systems, process tanks, safety showers, scrubber systems     etc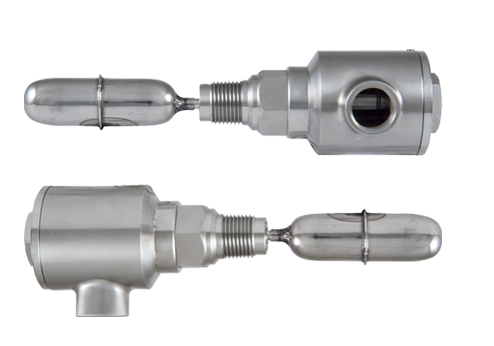 LS-B Series – Vertical Mount with Proportional Output

The LS-B range of vertical level sensors are designed for installation in tanks and vessels and can be either bottom or top mounted. They are used to provide a continuous proportional output corresponding to changing fluid level with a resolution of 5mm.
They can be supplied with sensor lengths designed to suit most applications up to 500mm and they can be supplied with one of a variety of connection types including:
Quick-fit automotive type connector
Hard wired and supplied with desired cable length
Unique wireable connection head / integral terminal box