VSE-D322-1-W
Dust Ignition Proof Acceleration Transducer - ATEX Ex d/db/tb, IECEx Ex d/db/tb Grps IIC / IIIC T4 / T6 - Low Temperature -55C down to -60C - Integral Terminal Chamber - 316L Stainless Steel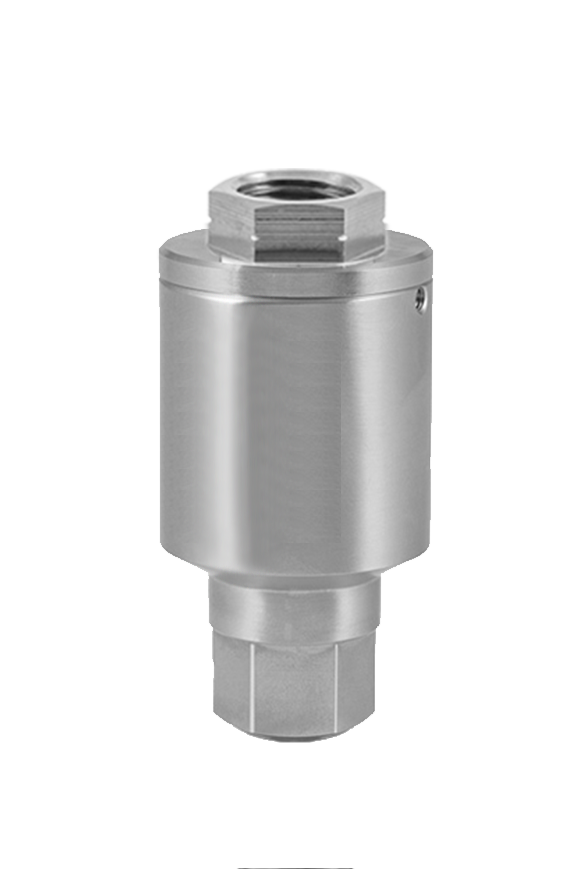 Certifications / Approvals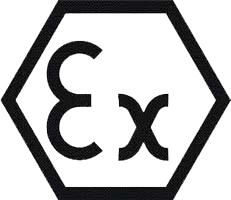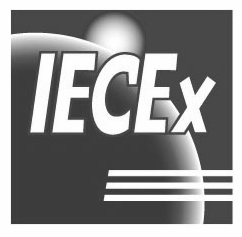 Documents to view/download
Vibration Sensor Certified for ATEX Ex d/db/tb, IECEx Ex d/db/tb Groups IIC / IIIC T4 / T6 Rated for use in Gas & Dust Zone 1, 2, 21 and 22
The Low Temperature Vibration Sensor series of vibration sensors provide measurement of overall vibration levels being generated by all types of rotating machinery in Hazardous Areas, and can be directly connected to PLC, DCS and other industrial controllers.
The Vibration Sensor type are loop powered, 4-20mA output vibration sensors configured with a full scale acceleration output (RMS or Peak) of between 5g to 50g. The housing is manufactured from 316 stainless steel, and it is provided with a fully potted cable suitable for use in hazardous environments.
Benefiting from state-of-the-art annular shear design, our Vibration Sensor series sensors provide better frequency response, improved base strain, lower noise, and an insensitivity to cable motion compared to the market competition.
It is available certified for Hazardous Area use including ATEX / IECEx / UL / CSA / TRCU & INMETRO.
Body Shape

Field Wireable Connection Head - Back Entry

Body Material

316L Stainless Steel

Conduit Entry

1/2" NPT

Mounting Thread

3/8"-24 UNF Stud Mount (c/w 3/8"-24 UNF Stud)

Sensing Element Type

Piezoelectric Annular Shear

Output

Acceleration

Output Type

IEPE/ICP® Voltage (4mA Constant Current Supply)

Sensitivity

10 mV/g (high frequency)

Frequency Response

1 to 11,000 Hz ±10% | (0.5 to 16,000 Hz ±3 dB)

Vibration Limit (Continuous)

500g

Shock Limit

5000g

Linearity

±1% max

Certification & Approvals

IECEx, ATEX, UKEx Ex d/db/tb

Hazardous Location

Zone 1, 2, 21 and 22

Gas Group

IIC

Dust Group

IIIC

Temperature Class (T Rating)

T4 / T6

Operating Temperature

-55ºC to +90ºC

ESD Protections

> 40V

Environmental Protection

IP 66, 67 & 68 (24hrs at 30m)/ NEMA 4X & 6P

Power Requirements

Constant current +2 to +10mA (+22 to +28 VDC)

Grounding

Isolated from machine ground

Shielding

Internal Faraday Shielding

Protection

Overvoltage and Reverse Polarity

Mass

390g
Certification
Gas Group
Temp Rating
Compliance
Certificate No. (Click to download)
ATEX
IIC / IIIC
T4 / T6
EN IEC 60079-0: 2018, EN 60079-1: 2014, EN 60079-31: 2014

Baseefa15ATEX0172X-1
UKEx
IIC / IIIC
T4 / T6
EN IEC 60079-0:2018 EN 60079-1:2014 EN 60079-31:2014

BAS21UKEX0757X
All of our products are also available as Ordinary Location / General Industrial.